Access Storage - Winnipeg Chevrier
545 Hervo St, Winnipeg MB R3T 3L6

24 hour security

Moving supplies

video surveillance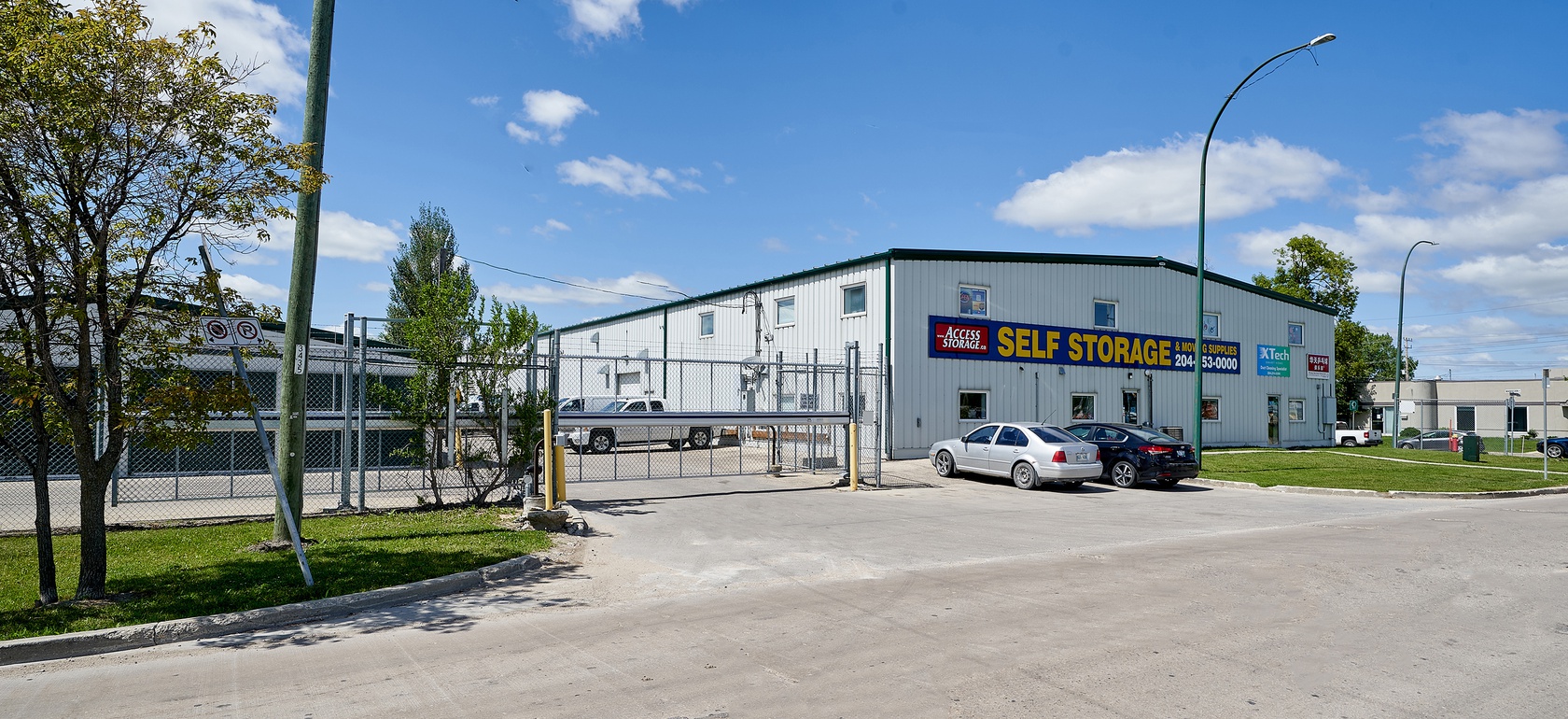 Minimum four week rental
Best Rate (Based upon availability)
$16 per week
Optional Promotions
* Based upon availability
Best Rate (Based upon availability)
$26 per week
Optional Promotions
* Based upon availability
* Offers may not be combined and are based on availability
Prices may be different due to rounding
Reservation Centre
| | |
| --- | --- |
| Day | Hours |
| Monday | 8am to 10pm ET |
| Tuesday | 8am to 10pm ET |
| Wednesday | 8am to 10pm ET |
| Thursday | 8am to 10pm ET |
| Friday | 8am to 10pm ET |
| Saturday | 9am to 7pm ET |
| Sunday | 9am to 6pm ET |
Store Hours
| | |
| --- | --- |
| Day | Hours |
| Monday | 9am to 5pm |
| Tuesday | 9am to 5pm |
| Wednesday | 9am to 5pm |
| Thursday | 9am to 5pm |
| Friday | 9am to 5pm |
| Saturday | Closed |
| Sunday | Closed |
* Hours are local time unless stated otherwise.
Gate Hours
| | |
| --- | --- |
| Day | Hours |
| Daily | Open 24 hours |
Client Testimonials
"Megan is extremely helpful! I am new to renting a storage facility and she's been awesome to work with. I've had pleasant interactions with the manager, and all the staff who work at this facility. The prices are way better than any other facilities I've checked out and overall great experience so far. Thanks for making it easy!"
- Cee Jay
"The staff members were extremely helpful and courteous. I would definitely use them again and would recommend Access Storage to others. GREAT job"
- Darrell Anderson
"Excellent Staff, Very friendly and helpful, made the experience of moving my son so easy, highly recommend this place."
- Russell Arnott
Save Your Space With Access Storage
An affordable space-saving solution from Access Storage comes to Winnipeg South Central. We are conveniently located just west of Chervier off Pembina Highway. Members from Fort Garry and Fort Richmond will find our Winnipeg South Central location easy to find. Drop off any time from 9 AM to 5 PM and experience great service every day.
Low Rates, Big Storage Spaces
You'll never have a problem finding a new home for your items. With affordable weekly prices, we make self-storage sustainable and accessible for all our members. Whether you need to fit small furniture or big equipment, we can provide storage solutions that fit your needs.
Mailbox Rental Service
Our Winnipeg South Central location also has mailbox rentals. For a minimal weekly fee, you can have your documents, mail, and packages delivered to a secure postal location, making it a great option for remote businesses who have no local postal address.
A Professional Team Just For You
At Access Storage, we make sure to give you only the best. From climate-controlled units to a service elevator, the Winnipeg South Central facility is packed with amenities that are sure to help you move your items with ease.
Our Winnipeg South Central facility also features:
Drive Up and Interior Units
Climate-Control In Selected Units
Outdoor Parking
Clean and Well-Lit Premises
Awesome Everyday Service Local Staff Eager To Help
Back to top