Passionate about Canadians
Our national footprint

Bringing Canadians together at the Touchdown for the Grey Cup Festival
November 8, 2023 - Every year Canadians thrill at cheering on the best players in the CFL during the Touchdown for the Grey Cup festival.

Access Storage is riding for a cure with JDRF
October 5, 2023 - JDRF is the leading global organization funding type 1 diabetes (T1D) research.

Access Storage is tickled pink to Run for the Cure
September 21, 2023 - We all have a reason to run. Sadly, cancer is a disease that touches everyone in some way.

The Road to Paris goes through Toronto
September 8, 2023 - The image of Julia Grosso scoring the winning penalty at the Tokyo 2020 Summer Olympic Games is still fresh in the minds of Canadians.
In your community

Access Storage lends a helping hand to Winnifred Stewart
August 15, 2023 - The sound of music has an undeniable impact on our happiness. It holds significance in various moments of our lives, be it weddings, first dates, or road trips with friends.

Access Storage in your community at Leaside Gardens
Oct 21, 2023 - As the crisp winds of fall start to hint at the winter that is still to come, it is only natural that many Canadians will find themselves drawn to the rink.

Giving strength and support to police and their families
September 25, 2023 - The risks that police officers face are obvious to most people. They go into places and situations that most of us would and should avoid.

Access Storage supports United Way Winnipeg's Koats for Kids program
September 18, 2023 - There is a lot to like about winter. It's a season that is hardwired into Canadians' memories.

Access Storage and the National Capital Commission make Ottawa special
May 1, 2023 - When you think of Ottawa and the National Capital Region, many things may come to mind.

A helpful guide for parents as their child ventures off to college or university
September 5, 2023 - The time has come: your child is poised to embark on their higher education journey, bidding farewell to the comfort of home.
Meet the team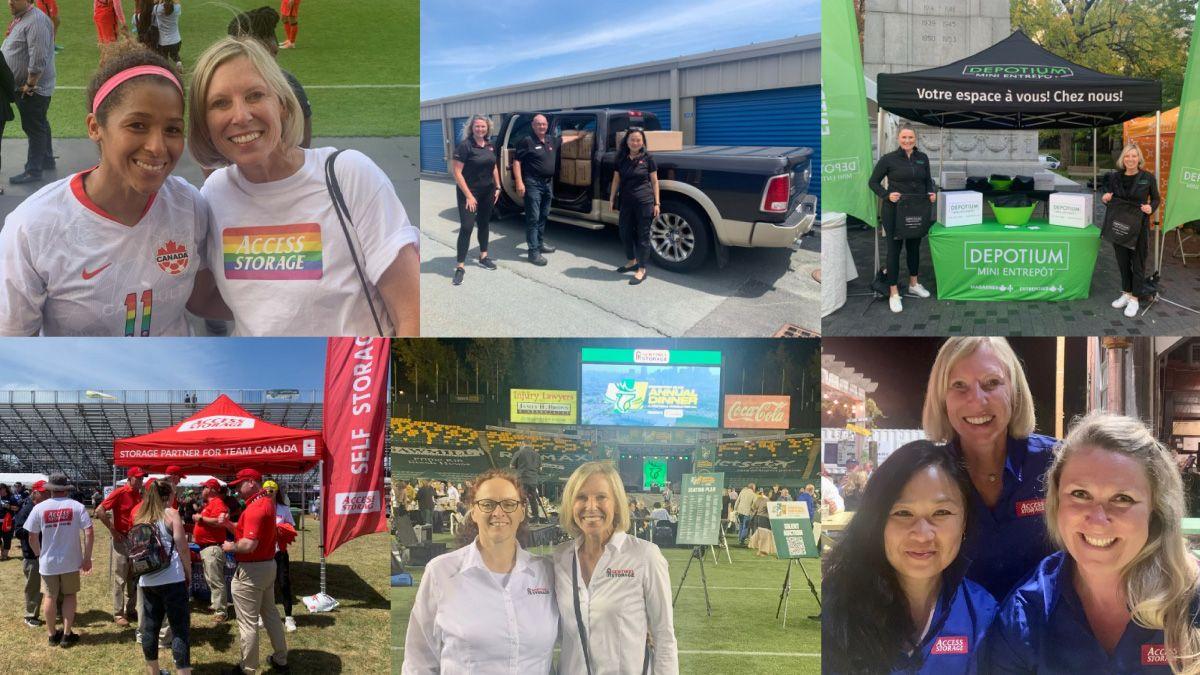 Community-Centric. Passionate. Enthusiastic. Motivated.
Our dynamic Corporate Partnership Team is committed to engaging in meaningful and impactful ways with our partners from coast to coast. We are exceptionally focused on supporting all levels of community, from healthcare to food banks, women's shelters, grassroots organizations and not-for-profit charities. We are equally proud of our partnerships with Canadian athletes, national healthcare organizations and professional sporting teams.
Our goal and what we strive for everyday, is to be supportive in communities across Canada!