Access Storage - London Clarke
New! Contact-Free Storage Rentals.
35 Atlantic Court, London ON N5V 5H7

24 hour security

Moving supplies

video surveillance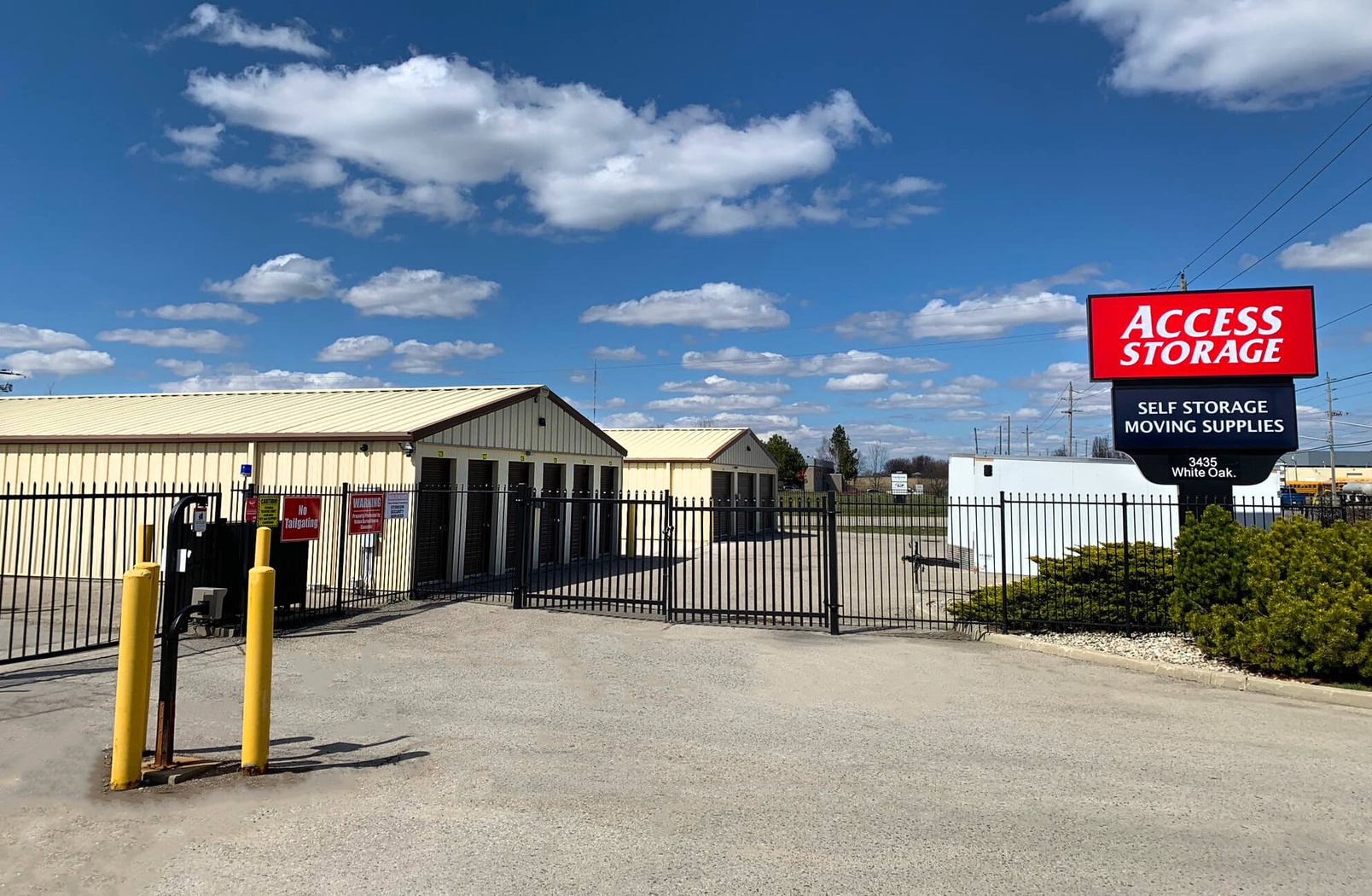 Contact-Free Storage - Rent Online or Over the Telephone!
Best Rate (Based upon availability)
$17 per week
5'×5'
25 Square Feet
2 Units Left
Best Rate (Based upon availability)
$22 per week
5'×10'
50 Square Feet
2 Units Left
Best Rate (Based upon availability)
$35 per week
5'×15'
75 Square Feet
1 Unit Left
* Minimum four week rental. Offers are valid for new clients only, not applicable to unit transfers, may not be combined and are based on availability. Prices may be different due to rounding. The offer does not apply to mailboxes or portable storage containers and cannot be combined with affinity programs or event promotions.
Reservation Centre
| | |
| --- | --- |
| Day | Hours |
| Monday | 8am to 10pm ET |
| Tuesday | 8am to 10pm ET |
| Wednesday | 8am to 10pm ET |
| Thursday | 8am to 10pm ET |
| Friday | 8am to 10pm ET |
| Saturday | 9am to 7pm ET |
| Sunday | 9am to 6pm ET |
Store Hours
| | |
| --- | --- |
| Day | Hours |
| Monday | 9am to 5pm |
| Tuesday | 9am to 5pm |
| Wednesday | 9am to 5pm |
| Thursday | 9am to 5pm |
| Friday | 9am to 5pm |
| Saturday | 9am to 5pm |
| Sunday | Closed |
* Hours are local time unless stated otherwise.
Gate Hours
| | |
| --- | --- |
| Day | Hours |
| Daily | 6am to 11pm |
Client Testimonials
"Megan is extremely helpful! I am new to renting a storage facility and she's been awesome to work with. I've had pleasant interactions with the manager, and all the staff who work at this facility. The prices are way better than any other facilities I've checked out and overall great experience so far. Thanks for making it easy!"
- Cee Jay
"The staff members were extremely helpful and courteous. I would definitely use them again and would recommend Access Storage to others. GREAT job"
- Darrell Anderson
"This was my first time using self storage and it went very smoothly. Ian was a very big help for me with everything I needed. Definitely will go back when I need to!"
- Katherine Gusztak
"Excellent Staff, Very friendly and helpful, made the experience of moving my son so easy, highly recommend this place."
- Russell Arnott
Contact-free Rentals Are Easy and Secure!
While our stores and team remain available to support you, we now offer contact-free rentals which means that you are able to move into your rental unit while maintaining a physical distance. In this case, our store team will confirm your government issued ID via email, ensure your paperwork is in order and issue your personal security code over the telephone.
As an added convenience, we are happy to place your required boxes and moving supplies directly into your storage unit, in advance of your move-in.
Whether you're enjoying the vibrancy of Victoria Park, the trendiness of Wortley Village, the rush of the Delaware Speedway, or any of the other many sights and activities to be experienced in "Forrest City," London, Ontario is sure to excite and enlighten. At the Access Storage on Atlantic Court, we could not be more motivated to be supplying this incredible city with all the solutions for its diverse self-storage demands.
Located in the north-east end of the city, halfway between Fanshawe College and the London International Airport, conveniently just north of Dundas St. and Clarke Rd., we're in the perfect position to be servicing the neighbourhoods of The Grove, Carling, Old East Village, Fairmont, The Gore, Trafalgar Heights, Argyle, Nelson Park, Pottersburg, Crumlin, and the entire north-east end of London with the self-storage resources it requires.
Our experienced staff at the Access Storage on Atlantic Court are from the local area, and are excited to be aiding in London's storage projects, whether for residential or business purposes. While you might be moving houses or preparing for renovations, decluttering your home or organizing your office, a student heading home for the holidays or a couple heading away on travels, needing extra space for musical instruments or seasonal tools, requiring protection for your boat in the winter or your hockey gear in the summer, or any number of other storage projects, our facility in the north-east of London is sure to match your demands.
From our smallest, 5x5 lockers to our largest, 15x15 units, and everything in between, we have the size to suit your need. From drive-up, outdoor lockers through indoor, climate-controlled ones to oversized parking spots for your RV or boat, the Access Storage complex has the options to both meet your demands and fit your budget.
The advanced self-storage features that make self-storage projects easy are all installed at our location on Atlantic Court:
-Great everyday service-Online accounting/payments
-Courtesy move-in van
-Clean and professionally maintained
-Drive up units
-Interior units
-Short- or long-term storage
-Elevator
-Outdoor parking
-Easy check in and check out
-Locally staffed
-24-hour security
-Gated property
-Individual unit alarms
-Well-lit
-Video monitoring
Every moving and storage supply – from packing tape to paper, boxes through mattress covers – can be found on our shop, so you don't need to look anywhere else for the materials you require.
Enjoy the peace of mind knowing that your storage belongings remain under the protective eye of our state-of-the-art security system:
Our experienced staff are keen to aid in your storage project, and we've taken every step to ensure your experience will be a smooth one. If you're looking for a rental vehicle to help move in with, then don't: we offer a courtesy move-in van, so you don't need to search for one. If you're hoping to avoid filing paper work, then do so: all your accounting information is available online, so that you can budget and make payments from wherever you'd like to.
If you have storage problems, then the Access Storage on Atlantic Court is the best solution in London. We look after your storage items as if they are our own. Access Storage is a leader in Canadian self-storage: we're excited to show you why.
Back to top