Access Storage - Chester
New! Contact-Free Storage Rentals.
4171 Hwy 3, Chester NS B0J 1J0

24 hour security

Moving supplies

video surveillance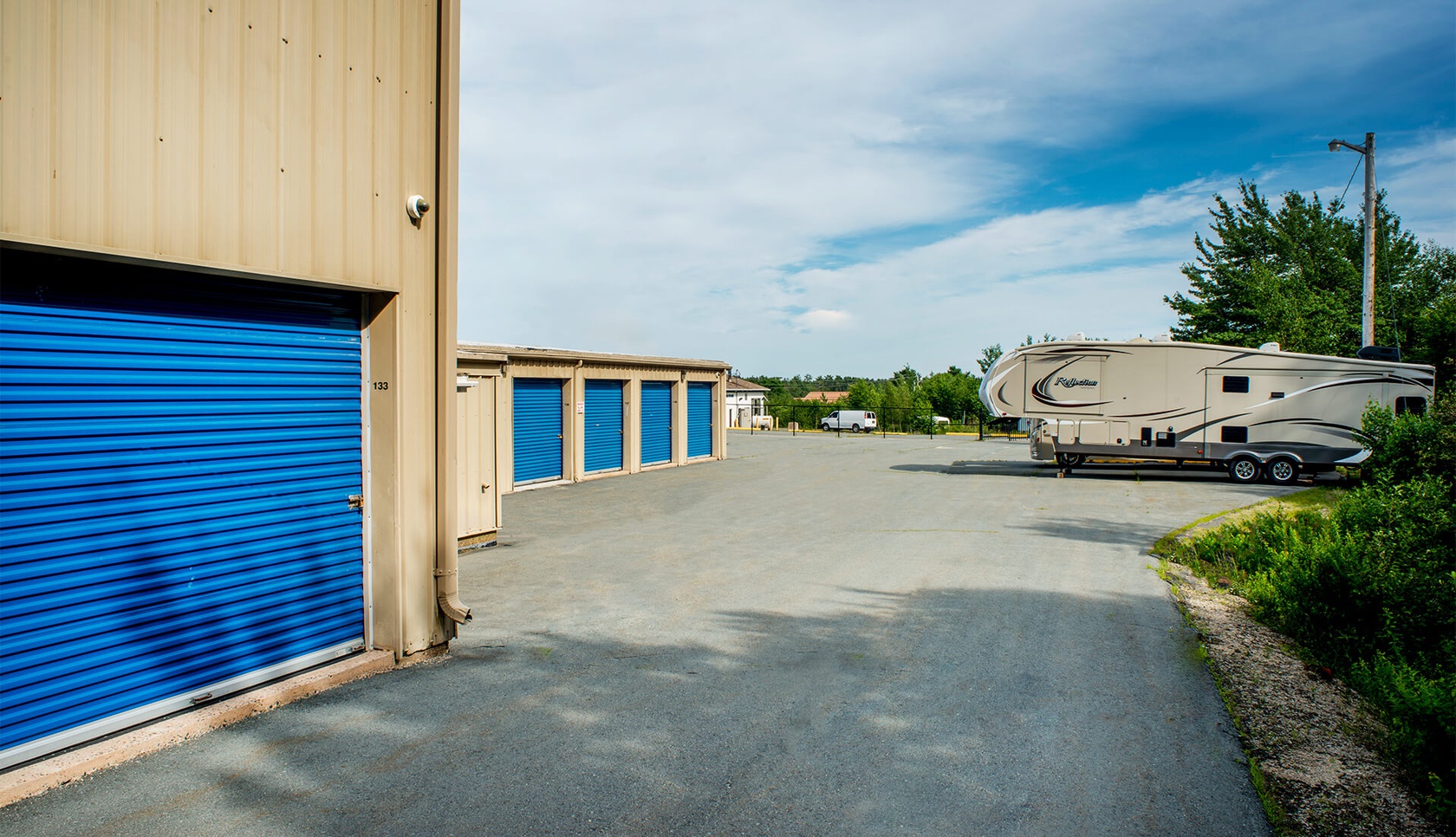 Contact-Free Storage - Rent Online or Over the Telephone!
5'×5'
25 Square Feet
Call for today's availability
5'×10'
50 Square Feet
Call for today's availability
5'×15'
75 Square Feet
Call for today's availability
* Minimum four week rental. Offers are valid for new clients only, not applicable to unit transfers, may not be combined and are based on availability. Prices may be different due to rounding. The offer does not apply to mailboxes or portable storage containers and cannot be combined with affinity programs or event promotions.
Reservation Centre
| | |
| --- | --- |
| Day | Hours |
| Monday | 8am to 10pm ET |
| Tuesday | 8am to 10pm ET |
| Wednesday | 8am to 10pm ET |
| Thursday | 8am to 10pm ET |
| Friday | 8am to 10pm ET |
| Saturday | 9am to 7pm ET |
| Sunday | 9am to 6pm ET |
Store Hours
| | |
| --- | --- |
| Day | Hours |
| Monday | 9am to 5pm |
| Tuesday | 9am to 5pm |
| Wednesday | 9am to 5pm |
| Thursday | 9am to 5pm |
| Friday | 9am to 5pm |
| Saturday | Closed |
| Sunday | Closed |
* Hours are local time unless stated otherwise.
Gate Hours
| | |
| --- | --- |
| Day | Hours |
| Daily | Open 24 hours |
Client Testimonials
"Megan is extremely helpful! I am new to renting a storage facility and she's been awesome to work with. I've had pleasant interactions with the manager, and all the staff who work at this facility. The prices are way better than any other facilities I've checked out and overall great experience so far. Thanks for making it easy!"
- Cee Jay
"The staff members were extremely helpful and courteous. I would definitely use them again and would recommend Access Storage to others. GREAT job"
- Darrell Anderson
"Excellent Staff, Very friendly and helpful, made the experience of moving my son so easy, highly recommend this place."
- Russell Arnott
Contact-free Rentals Are Easy and Secure!
While our stores and team remain available to support you, we now offer contact-free rentals which means that you are able to move into your rental unit while maintaining a physical distance. In this case, our store team will confirm your government issued ID via email, ensure your paperwork is in order and issue your personal security code over the telephone.
As an added convenience, we are happy to place your required boxes and moving supplies directly into your storage unit, in advance of your move-in.
Easy Access, Easy Self-Storage in Chester
Need a place to hide the goods? Whether you are looking for short-term or long-term, a smaller space or a larger space, Access Storage has all the best self-storage options for you, and our Chester facility is no exception. You may find the Chester facility on Route 3, one kilometer east of Oceanview Garden Center. Specifically, we're along the intersection of Old Highway 3 and Route 4. If you are a resident of Chester NS, and the South Shore area, this is the perfect self-storage facility for you.
Clean and Well-Lit Storage Facilities
Cleanliness is next to godliness, and when it comes to self-storage, we make sure that none of the usual "wear and tear" of time affect any of your items. With our attentive staff that clean and maintain the facility 24-hours a day, you will never find a spot of grime in or around your unit.
Weekly Car Storage Rates
We don't just offer storage units, but parking spaces as well. For those times when you don't have a great place to park your car for the next few days, weeks, or even months, we can give you that safety and security for an easy mind.
A Host of Amenities For Self-Storage Convenience
Our Chester facility also offers a number of amenities, including:
24-Hour Security

Gated Property

Individual Unit Alarms

Temperature-Controlled Units

Local and Professional Staff
Everyday Maintenance

Interior and Drive-Up Units
Back to top