Access Storage - Caledon
New! Contact-Free Storage Rentals.
14034 Hurontario St., Caledon ON L7C 2C1

Moving supplies

video surveillance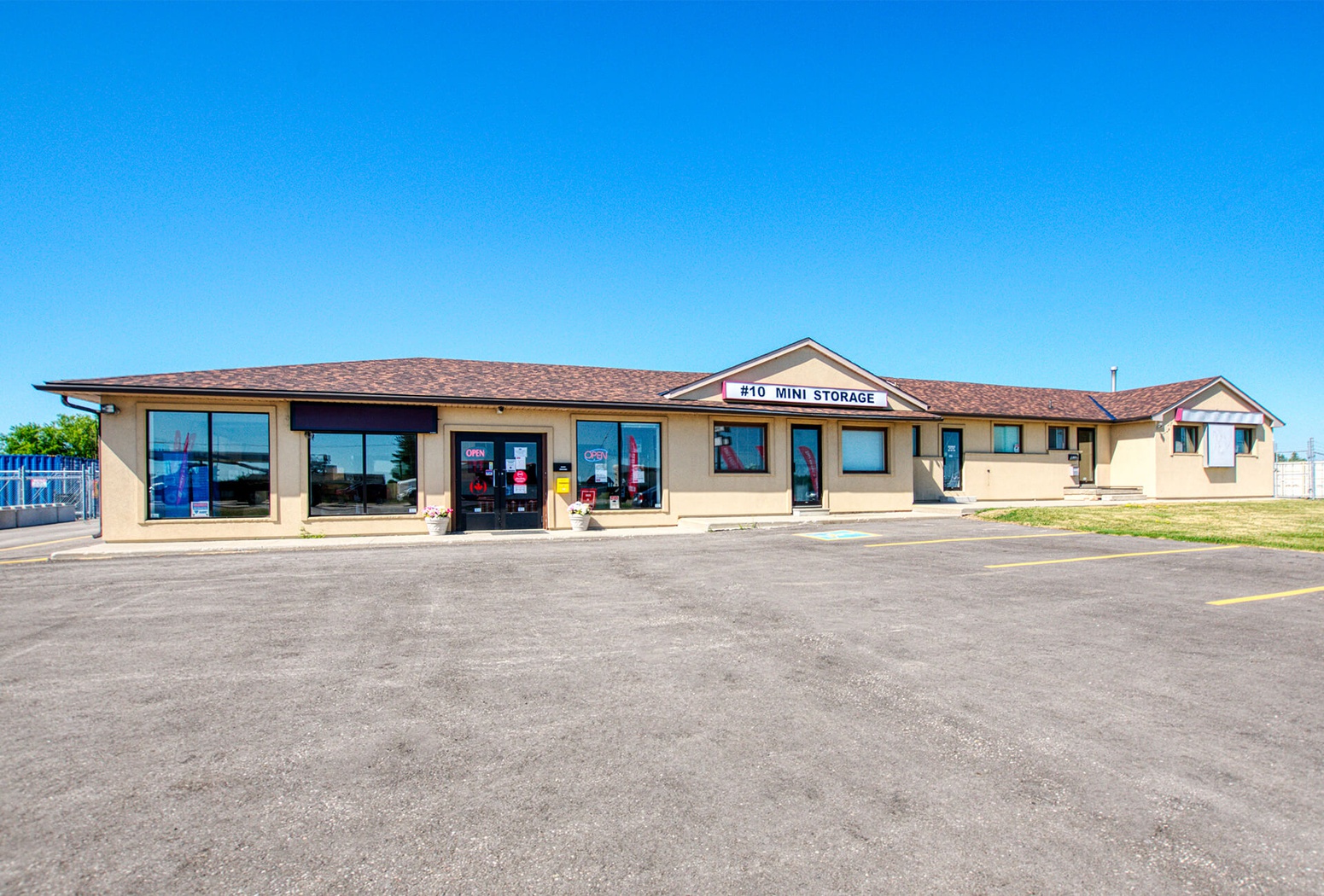 Contact-Free Storage - Rent Online or Over the Telephone!
5'×10'
50 Square Feet
Call for today's availability
* Minimum four week rental. Offers are valid for new clients only, not applicable to unit transfers, may not be combined and are based on availability. Prices may be different due to rounding. The offer does not apply to mailboxes or portable storage containers and cannot be combined with affinity programs or event promotions.
Reservation Centre
| | |
| --- | --- |
| Day | Hours |
| Monday | 8am to 10pm ET |
| Tuesday | 8am to 10pm ET |
| Wednesday | 8am to 10pm ET |
| Thursday | 8am to 10pm ET |
| Friday | 8am to 10pm ET |
| Saturday | 9am to 7pm ET |
| Sunday | 9am to 6pm ET |
Store Hours
| | |
| --- | --- |
| Day | Hours |
| Monday | 10am to 6pm |
| Tuesday | 10am to 6pm |
| Wednesday | 10am to 6pm |
| Thursday | 10am to 6pm |
| Friday | 10am to 6pm |
| Saturday | 10am to 2pm |
| Sunday | Closed |
* Hours are local time unless stated otherwise.
Gate Hours
| | |
| --- | --- |
| Day | Hours |
| Daily | Open 24 hours |
Client Testimonials
"I'm writing this review of an acknowledgement for the great service I have received end-to-end. From the first time I picked up the phone, to check-in, to email questions everyone has been kind and pleasant. More importantly, they stop to understand whatever it is that I've asked for help with and then respond appropriately. Thank you."
- Brad Footit
"Megan is extremely helpful! I am new to renting a storage facility and she's been awesome to work with. I've had pleasant interactions with the manager, and all the staff who work at this facility. The prices are way better than any other facilities I've checked out and overall great experience so far. Thanks for making it easy!"
- Cee Jay
"Amazing place. Needed to store some items before I moved. The locker I got was priced very well. Staff was helpful and its open 24 hours a day. What more could you want"
- Dan Greer
"The staff members were extremely helpful and courteous. I would definitely use them again and would recommend Access Storage to others. GREAT job"
- Darrell Anderson
"I would just like to comment on the site and the staff. The site is fantastic and I would recommend it to anyone looking for storage. The staff was very helpful and really helped me throughout the moving and storage process. Great team, definitely recommend to anyone!"
- K Bonsu
"This was my first time using self storage and it went very smoothly. Ian was a very big help for me with everything I needed. Definitely will go back when I need to!"
- Katherine Gusztak
"Megan was very helpful and a pleasure to deal with. I went for a tour of the facility where Sonia (DM) and Megan showed me all of what Access had to offer. They were very knowledgeable and accommodating. Super easy to deal with them. Daniela, who I met a few days later, was also very accommodating, she has offered the same level of professionalism and service as Sonia and Megan initially treated me with. Very easy company to deal with. A+++"
- Mathieu Boudreau
"Excellent Staff, Very friendly and helpful, made the experience of moving my son so easy, highly recommend this place."
- Russell Arnott
"Great staff, great facility! Easy to access and load stuff in and out. Great price for temperature controlled and security alarmed units. I highly recommend it."
- Tom Perlinski
"This place is setup for large moving truck. Handy location, friendly and efficient staff and above all the price is right. They have the lowest rates anywhere."
- Vera Seeton
Contact-free Rentals Are Easy and Secure!
While our stores and team remain available to support you, we now offer contact-free rentals which means that you are able to move into your rental unit while maintaining a physical distance. In this case, our store team will confirm your government issued ID via email, ensure your paperwork is in order and issue your personal security code over the telephone.
As an added convenience, we are happy to place your required boxes and moving supplies directly into your storage unit, in advance of your move-in.
Access Storage is pleased to offer our full slate of self-storage products and services to the town of Caledon. Conveniently located at 14034 Hurontario Street, just north of King Street, the facility is a mere 12 minutes from central Caledon, allowing easy access for the entire community.
If you're looking for a location for your business to store your extra furniture and files, or a place for your seasonal clothing and gear, Access Storage Caledon has the self-storage solutions you seek. We treat your property with the same care and attention that we would treat our own. Our facilities offer 24-hour video surveillance, clean and well-lit spaces, and are all professionally maintained. With easy check-in and check-out, and the ability to access your storage unit 24 hours a day, you can be confident that you will be able to get what you need, when you need it.
With units ranging from 5'x10' to 10'x30', we offer Caledon storage units for every lifestyle and budget. If you're a student looking to store dorm materials after a semester, we've got a space for you. If you're looking for a space to keep your home supplies while you renovate or prepare for a move, one of our large units has the room you're looking for. Or if you're looking for a place to keep your snowmobile or canoe in the off-season, we've got you covered.
Access Storage Caledon is your one-stop shop for all your self-storage needs. We are pleased to offer all the storage materials you might require – from boxes to tape to bubble wrap. And with our online ordering feature, you can ensure that the materials are ready and waiting for you when you need them. We offer convenient curbside pickup, or can have materials ready for you in your new storage unit. Our onsite store offers further convenience for all those last-minute materials you may have overlooked. And with our oversized-parking spots, you can rest assured that you will have enough space to load and unload all of your personal goods.
Self-storing your goods doesn't need to be stressful. Our commitment to customer satisfaction ensures that you will find all that you're looking for at Access Storage Caledon. Our knowledgeable local staff is happy to assist you with any storage questions you might have. With years of experience in the moving and storage field, we can help assess your storage requirements, and even help you find a moving company if required.
Access Storage is proud to serve in the following neighbourhoods of Caledon:
Bolton
Forks of the Credit
Boston Mills
Terra Cotta
Cheltenham
Access Storage offers online reservations for Caledon storage units 24 hours a day, or you can contact our reservation office from Monday to Friday between 8AM and 10PM, Saturday between 9AM and 7PM, or Sunday from 9AM to 6PM.
If you have any questions regarding Access Storage Caledon, or would like to know more about the services we offer, please feel free to contact us. Our customer service representatives are happy to assist you.
Back to top