Pack Your Moving Container Like A Professional
Be Prepared
The first step to ensuring you pack your moving container as efficiently as possible is to come prepared for the job. Before you start moving everything into the container, you have to pack first. Choosing the right materials and tools beforehand will save you time and money down the road when you can move everything in and out of your container with ease. To start, choose plastic containers with pop seal lids over cardboard boxes. The plastic containers are a sturdier and more secure alternative that can help keep your belongings safe from dust and temperature changes. These plastic alternatives are also more stackable due to their durable shape, making them easier to use when the time comes to fit everything in your moving container. Make sure to have ratchet straps on hand to secure your belongings down during the move while in transport. The last thing you want is to get to your destination, open the doors, and find all of your belongings toppled over and possibly damaged. Another way to avoid any damage such as scratches and minor dents is to use moving blankets- their thickness and durability will assist in protecting your furniture and keep belongings from directly touching one another, allowing you to place objects on top of your furniture without worry. Try to keep boxes the same size to make fitting them all together that much easier. Make sure you label your boxes to know precisely what you've put where to make unpacking smoother and quicker.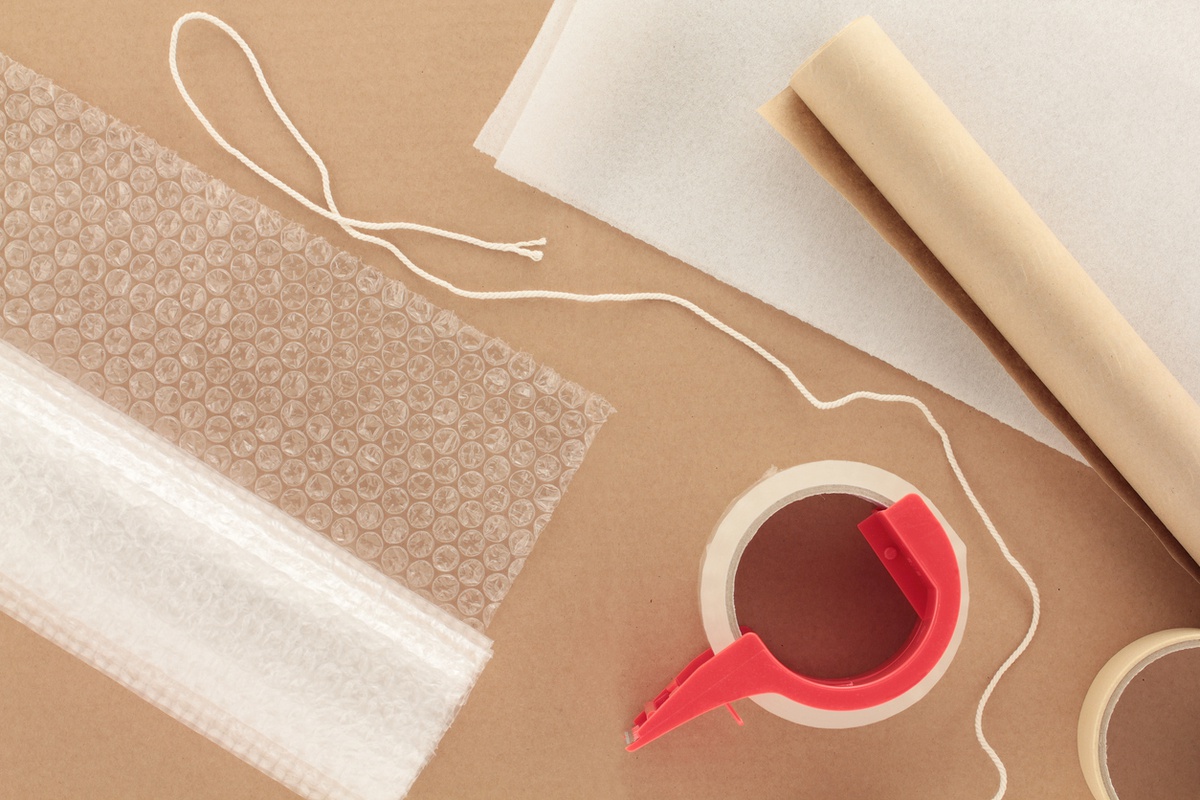 Plan Your Packing Ahead
To avoid playing Tetris with your belongings, go into the packing of the container stage knowing exactly where you're going to put everything. The first step is to put the heavier, bulkier items, such as large pieces of furniture, in the container first. Put these items on the bottom, keeping everything as level as possible to give yourself as many flat levels to continue stacking your items as possible. The more flat space you have to work with, the more you can put in your container without having to wonder if it will fall over during the moving process. Once you have the larger items and boxes in place, fill the gaps and spaces with the smaller items. This will also help to hold the smaller items in place as they will have less free space to roll around in, while in transport. If there are items you know you will need right away once you arrive at your new destination, make sure you pack those at the front of the container for ease of access. You should have two priorities in mind when packing your container- efficiency for you and safety. Make sure to do your best to keep the weight of your belongings distributed evenly throughout the container to meet both of these needs.
Whether you're moving to a new neighbourhood or a new city, make the move itself stress-free and straightforward by pack your moving container to get all of your belongings exactly where you need them to be.