Part Two: Living Small in Tiny Homes
Categories: Storage
Part two of a series of three: This series will cover the topic of tiny homes, a new form of living being embraced around the world. In part two, the blog post explains various reasons how you can live and function in your own tiny home.
Tiny home living can sound daunting. The idea of having to fit all your belongings into what is ultimately one medium sized room is no small feat. Accepting that you will quite possibly need to downsize your closet and shoe collection is perhaps an even tougher task. But don't be too afraid not to consider the concept of having a tiny home; there are many ways to make your tiny home fit to you just as much as you will fit into it. How you ask? Here are a few tips and tricks for making your tiny home perfect for you.
Prioritize and Be Versatile
Know what is important to you before you build or buy a tiny house. Make a list of the items you must be able to have in the house as well as the ones you need to bring along with you. If you like to cook, you maybe need a kitchen with counter space and somewhere to store your pots and pans. If you have an eye for the latest trends, you may want closet space. If the bath tub is an important part of your relaxation, it may be important to you to make sure you have a tiny home that allows for a tub and not a small standing shower. In addition to know what you want, also be aware and make a list of the things you can do without, such as a tv or a king sized bed. Use every square inch of livable space for the things that matter most to you.
Get Creative and Customize

If you're building your tiny house, you have the opportunity to make it exactly what you need. Think outside the box and find ways to maximize your space to give you the best function out of your new home. Think vertically and use your wall space. Build open shelves, use hooks, mount baskets or have your dinging table fold down from the wall when you need it. Some tiny home builders have gotten very creative by creating hanging storage to utilize the top space in their home that was otherwise going unused. Use the hidden spaces as well. You can make storage under the couch, a table that pulls out of the counter for when you need additional cooking and prepping space or even have the space under your stairs hollow for a closet. This is your home, make it your own!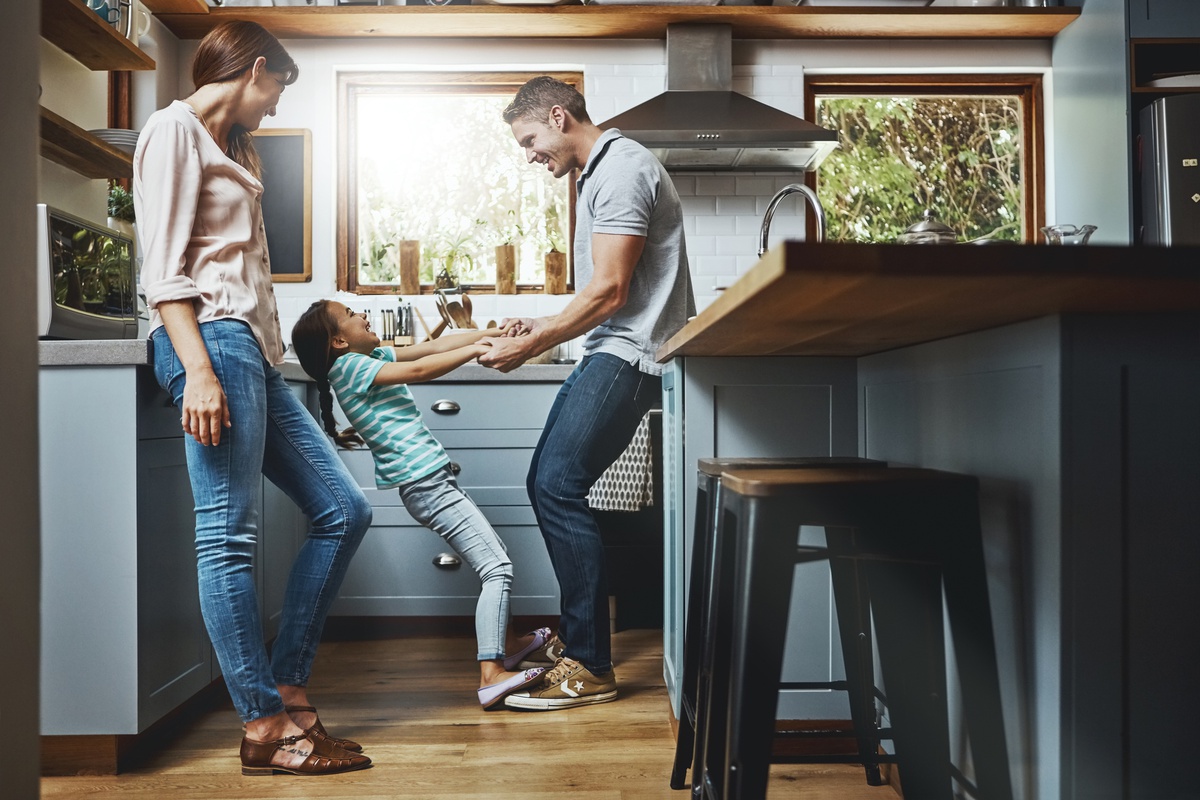 Keep it Clean and Simple
You may come up with dozens of ways to use your space, but it's important when living in a smaller space to keep it clean. The smaller the space, the faster it gets messy. Once your space is messy, you won't be able to use your space to its full capacity and won't enjoy it as much as you could. Try to clean and organize a little every day- put away the items you used each day so you wake up Make sure your concepts for the house are creative but also functional and simple in practice. You won't want to spend 30 minutes every day moving everything around just so you can make dinner. Finding that balance is key to making your tiny house a home to you.
Tiny home living provides a unique opportunity to live exactly the way you want to, all you have to do is create it!